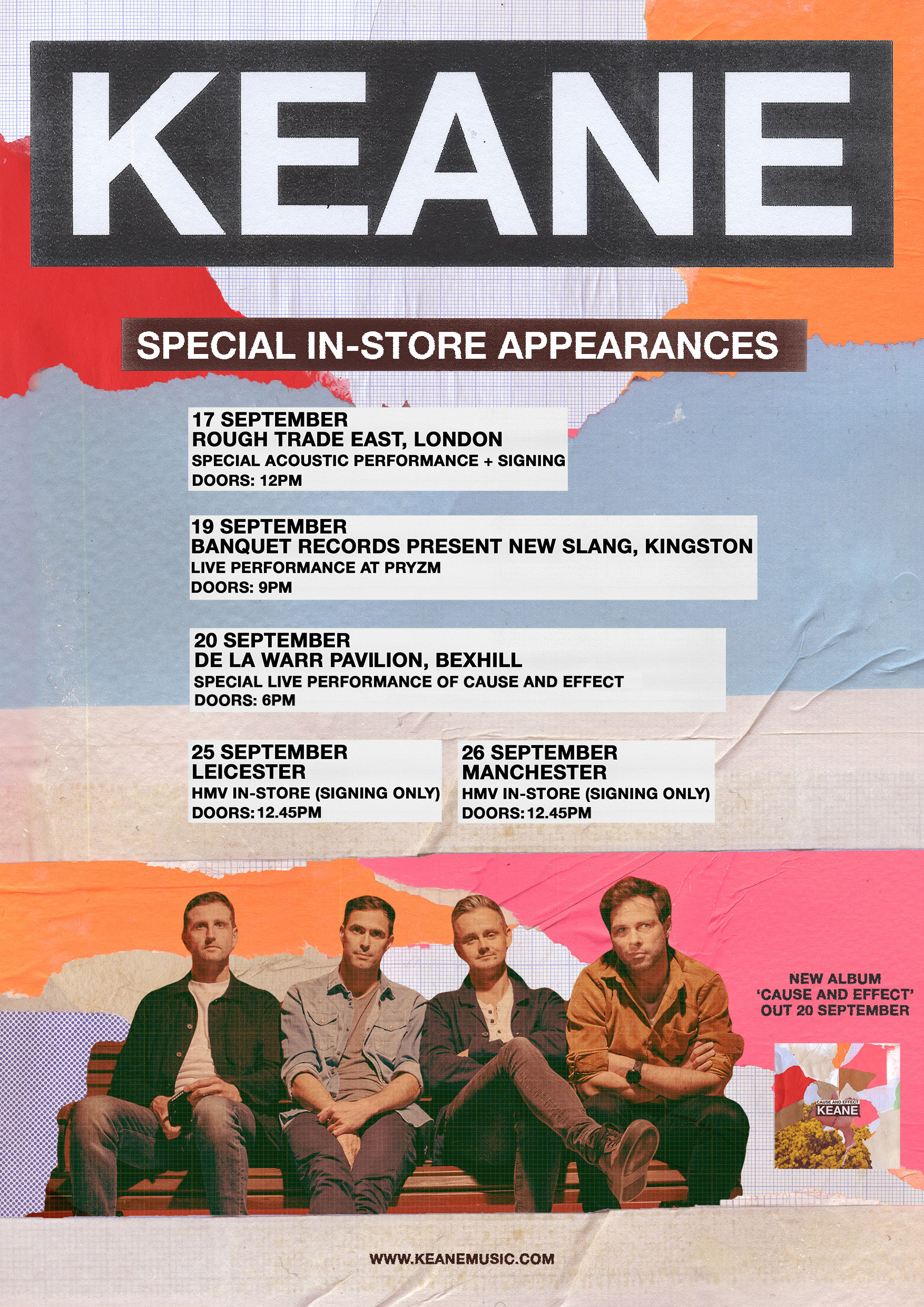 UK in store appearances announced
20 August 2019
To celebrate the release of Cause and Effect, our new album, we will be visiting a few record stores around the country in September.
We'll be playing an acoustic set at Rough Trade in London, an intimate show for Banquet Records, Kingston, and a one-off live performance of the entire album at the De La Warr Pavilion in Bexhill on album release day.
We will also be signing records in HMV in Leicester and Manchester.
Links and ticket info for all can be found below… hope to see you out there.
17/09/2019 – Rough Trade East, London
Special in store acoustic performance and signing. Doors @ 12pm
Click here for info
19/09/2019 – Banquet Records Presents New Slang, Kingston
Live performance at Pryzm. Doors @ 9pm
(Tickets available from 11am on 21/8)
Click here for info
20/09/2019 – De La Warr Pavilion, Bexhill
Music's Not Dead Presents a Special live performance of Cause and Effect. Doors @ 6pm
Click here for info
25/09/2019 – Leicester HMV In-store
Signing only. Doors @ 12:45pm
Click here for info
26/09/2019 – Manchester HMV In-store
Signing only. Doors @ 12:45pm
Click here for info