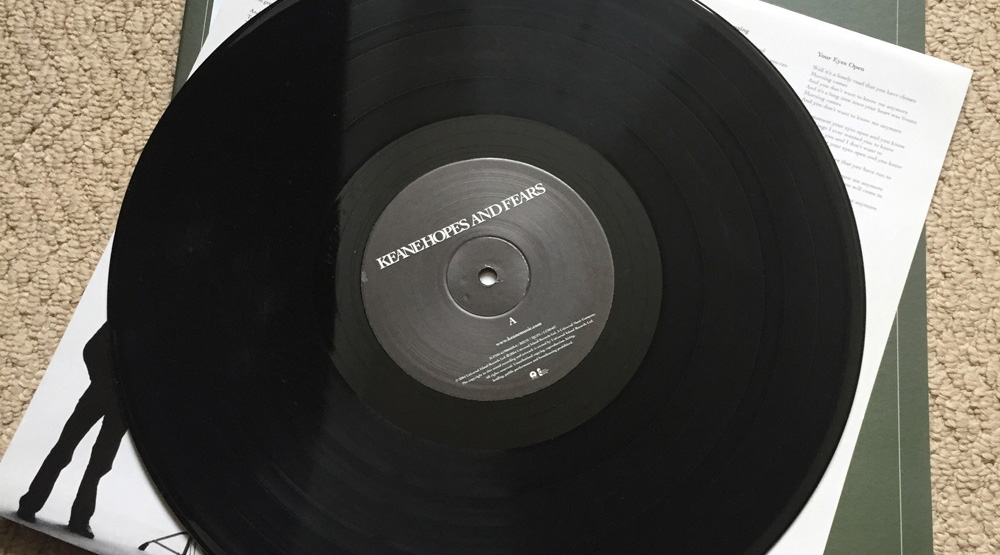 Hopes and Fears vinyl reissue available now!
04 August 2017
Thirteen years after it was last available, Keane's debut album, Hopes and Fears, is available on vinyl once again! Click here to get the 180gsm, gatefold reissue from the Keane Shop now.
While you're at the Shop, check out the limited edition Hopes and Fears screen print (see below), which is a new version of a classic Hopes and Fears design.
We've also got a Sale across existing items in the Keane Shop – so grab yourself a bargain (while stocks last).