Here are Richard's last few hi-res crowd shot photos from the UK tour (thanks Rich!). Click on any of them to see the large version. And add your photos from any Keane show to the Live Archive.
LONDON - 30 NOVEMBER 2012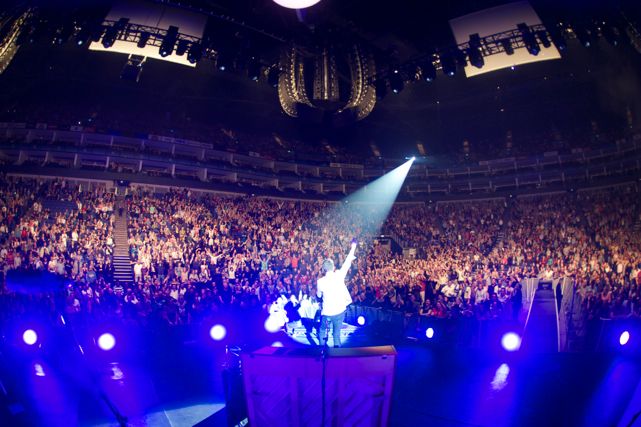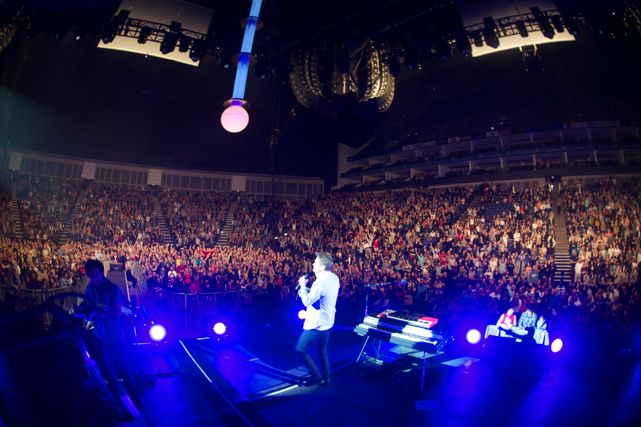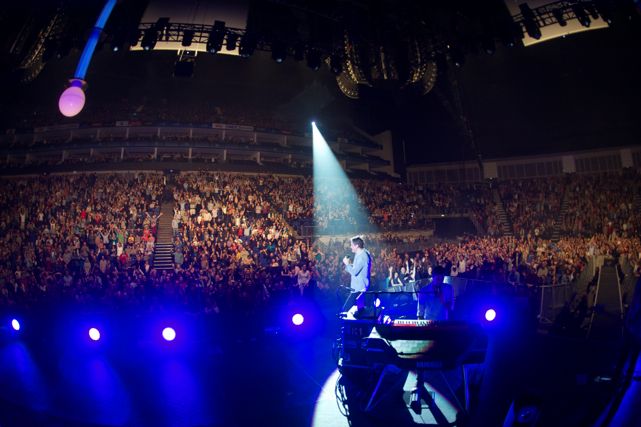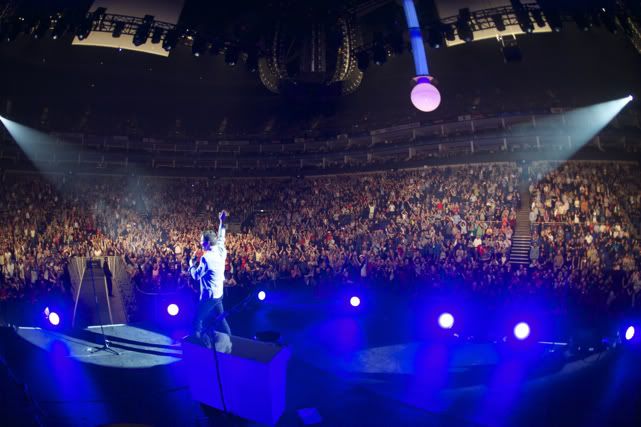 BRIGHTON - 2 DECEMBER 2012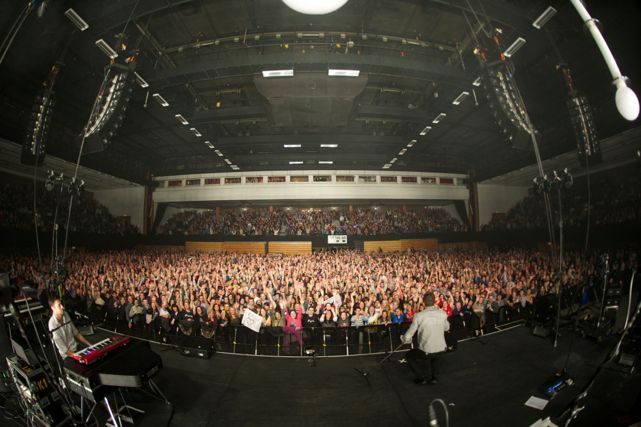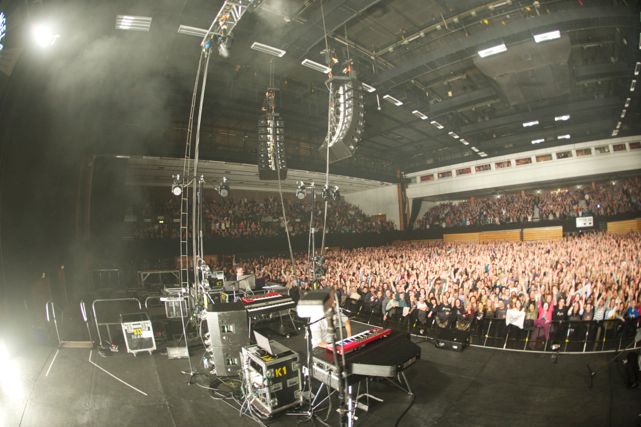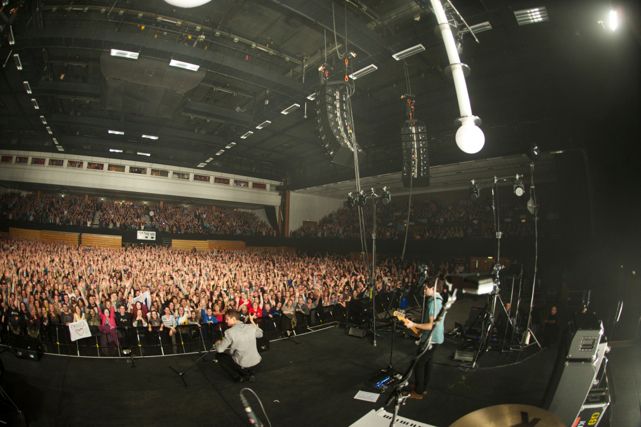 MARGATE - 3 DECEMBER 2012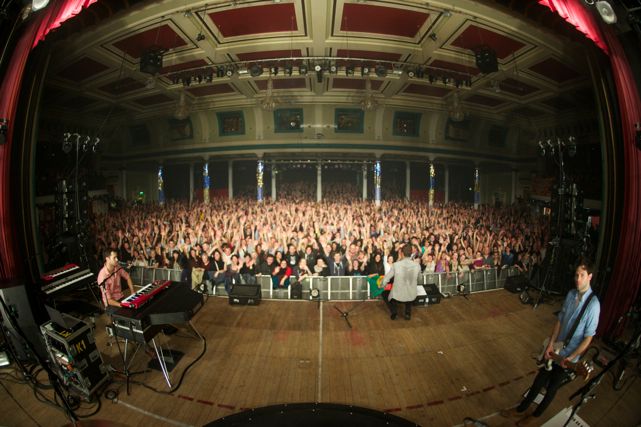 BOURNEMOUTH - 4 DECEMBER 2012
Comments (27)
Hi, I am Tonya writing from Zhanna's page. I am drunk cause I'm too smart (really) but poor - a new line for a song. Im just wondering who could help me cover my tuition fees at american Marriot School of bussiness. Im looking for a sponsor. Im desparate, equally I can help you with PR or anything else. Please, report members of Keane about me. Believe in further futute Im going to rewrite history & change the world to become better. do not ignore this massage, don't break my heart and "Have faith in brighter days Stay until this darkness fades away..."
I love you Keane!!!!! Hope you come to China!!!!!
Great pics! I enjoyed scrolling over them. keep being the best band on this earth! love you so so much. come to Israel!:) Marielle.♥♥♥
Fab photos of 2 amazing shows, brings back some good memories this cold December night, can't wait for your next shows! And I'm rather relieved that my er 'wardrobe malfunction' at Brighton isn't on show, yes enjoyed your show so much I broke my bra strap ha ha, guess that's a compliment!!! Merry Christmas to you all and happy 2013 & see you in 2013. XOXO
SALUT LES AMIIS°° durant cette année jai partagé avec vous des moment magique trés forts en émotions sur ce site et durant les shows ou j'ai eu le BONHEUR de vous applaudir*** CROYER MOI quand je dis que j'etais heureuse je planais totalement sur mon petit nuage a chaque show (4 cette annee )) le même sentiment d AMOUR !!! je voudrais vous remercier encore pour ce que vous nous donner a travers vos chansons!!!! RICHARD** ca été un immense plaisir de partager avec toi toutes ces superbes photos durant cette magnifique tournee *** a quelque jours de NOEL je voudrais vous souhaiter a tous un trés JOYEUX NOEL l *** je vous Adoreeeeeeeeeeeeee * GROS BISOUS A TOUS
Well done on getting those people at the back at Brighton to FINALLY stand up! :-)
La fotos como siempre están muy bien. Transmiten el ambientazo que se vive en los conciertos. Y Tom disfruta como un niño. Me gustaría expresar mi sugerencia de que quizá a Keane le falta una canción de amor dirigida a una mujer, como Woman de John Lennon, ó últimamente he escuchado de Michael Bublé You don't know me. Esta última es beautiful, beautiful song. El acompañamiento del piano i la guitarra electrica. Te tengo de decir Tim que estoy progresando con lentitud pero firmeza en mis clases. Ahora he de tocar más piano con la mano derecha y la izquierda menos fuerte. Las notas graves se notan más. Y esto no es fácil porque tengo más fuerza con la mano izquierda que con la derecha. Bien ahí estamos. Marisa. Barcelona.Besos a todos. Tom este año para Navidad te vas a disfrazar de Papa Noel ????
AMAZING PICS COME TO MEXICO SOON PLEASEEEEEEEEEEEEEE. TOM I LOVE YOU MORE THAN ANYTHING IN THE WORLD
love to see Tom is smiling and looking at the camera in the Richard's crowd shots!!! amazing pics as always!!! Thank you soooooo much Richard!!! Love from Taiwan-Chi
Ami Keaner Hello, I got your message and I regret not being able to send my reply message but this time my inbox is not working, as soon as I can I will try again! A hug from Sabrina!
Ciao Rich, che bello trovare nuove foto dal palcoscenico, anche queste sono molto interessanti e come sempre ingrandendole mi sembra di essere lì con voi di fronte a quel numerosissimo e caloroso pubblico: sono proprio emozionanti questi scatti, bravo, sei un fotografo eccellente!!!Sai, ieri sera ho avuto il concerto per Telethon con gli alunni della classe ad indirizzo musicale, hanno suonato in orchestra le più celebri musiche Natalizie più un brano con il coro dei ragazzini più piccoli, incentrato sul tema dell'amicizia, si intitolava Amigos para siempre! Il pubblico , formato dai genitori degli alunni, ha applaudito entusiasta e felice, insomma è stato un successone! Oggi i ragazzini si riposano e domani avranno le ultime lezioni di violino prima delle vacanze di Natale! Ciao Richard e ancora grazie delle foto!!! Sabrina dalla Sicilia!!!
Rich, you're great! your photos are wonderful ... I see you with Keane on April 5, 2013 in Peru :D
LOVELY PICS GUYS!!!! I HOPE SOMEDAY YOU COME TO ECUADOR!! =')
Wow! How much energy, these photos are amazing. Beijos, Regina.
ISA, from Brasil, Sao Paulo *** Great pics, indeed, thank you, thanks for sharing this! Lots of love to my favourite band! XXXX
Yay, I managed to get into two of the O2 pics!! :-D
KEANE.... GREAT!!!! AMAZING!! I LOVE KEANE .... PLEASE COME TO COLOMBIA"! :)
I'm right infront of Tom in the Margate picture, some would say that is not a bad thing!!
I love those pics and I'm so anxious to see the ones from South America next year!
Oh thanks Keane I was having such good time that I forgot to take pics of that brilliant nite (and of the people that were there with with me) but have just seen myself in the London pics.THANKS AGAIN for the pics and the brilliant show. The light show was also amazing!
It was so worth to travel all around from Argentina to see both shows in Belfast and London. You're so kind and warm guys !!! Wish you an excellent end of year !!!!!!!!!!!!!! Love from Buenos Aires !!!!!!!!
Stunning shots, Rich! Many hugs from Colombia :)
I can see my husband and myself on the photo's in the O2 at London!! I miss the show sooooo much! It was a great evening and hope to do this again as soon as possible... Guys, we are waiting for new concert dates ;-) Lots of love...