You might remember Rob Sinclair from years gone by, when he was Keane's lighting guru and sent us great photos to post on the website. Well, for the recent UK tour, Rob was the Show Designer (and we're sure anyone who saw it will agree he did a fantastic job). Happily, Rob still found time to take a bumper crop of amazing photos, and then send them to us. So we thought we'd post all of them...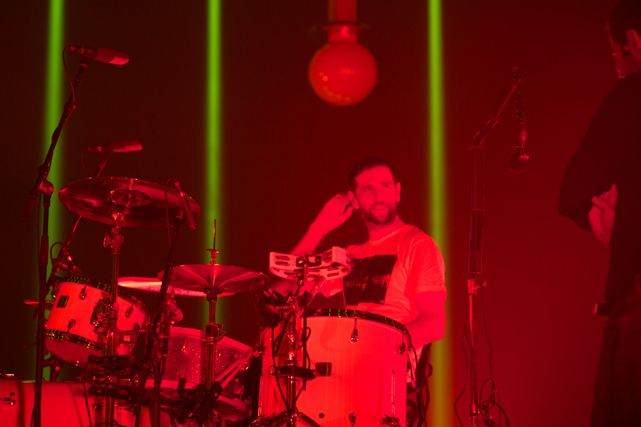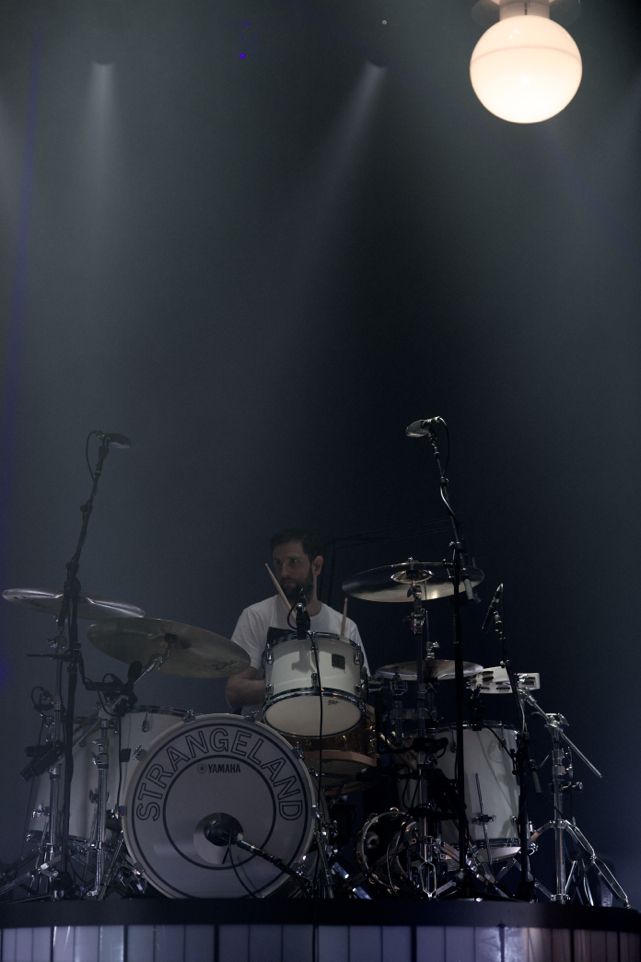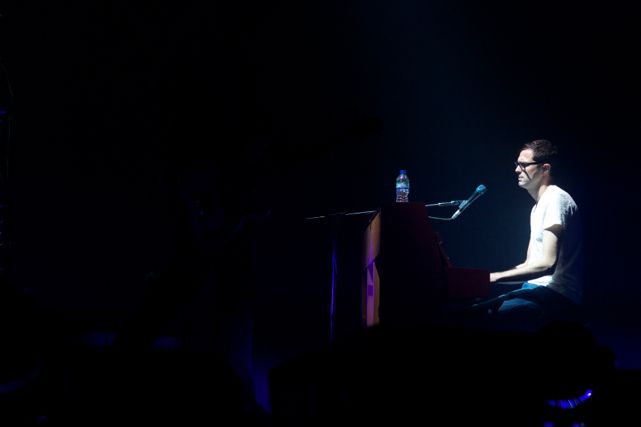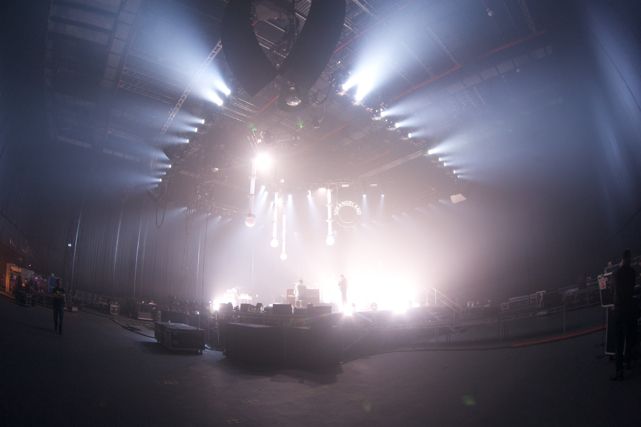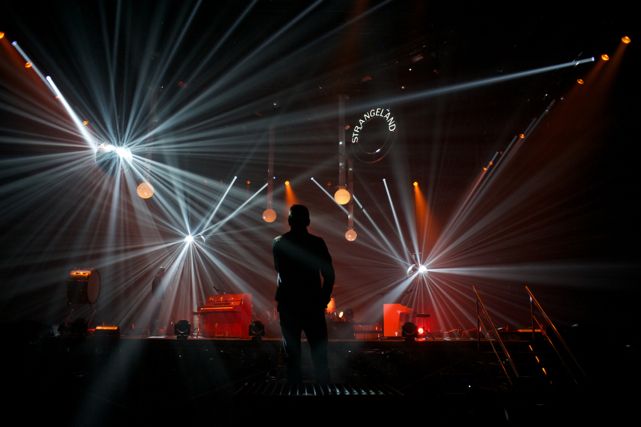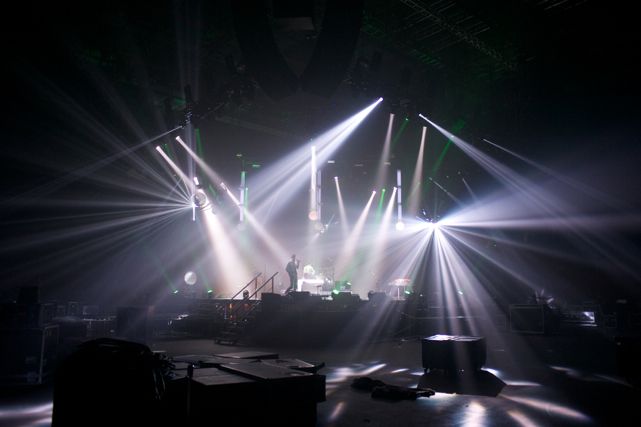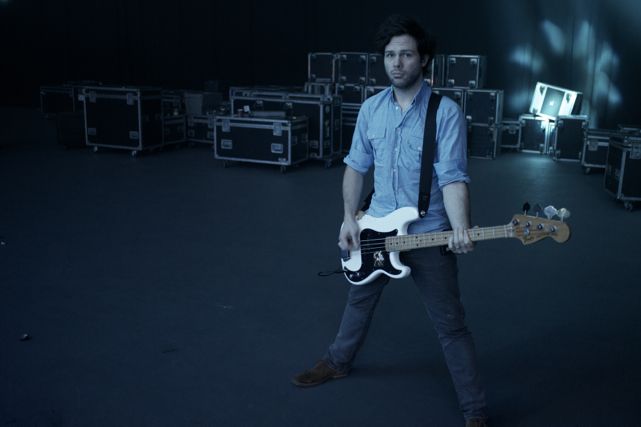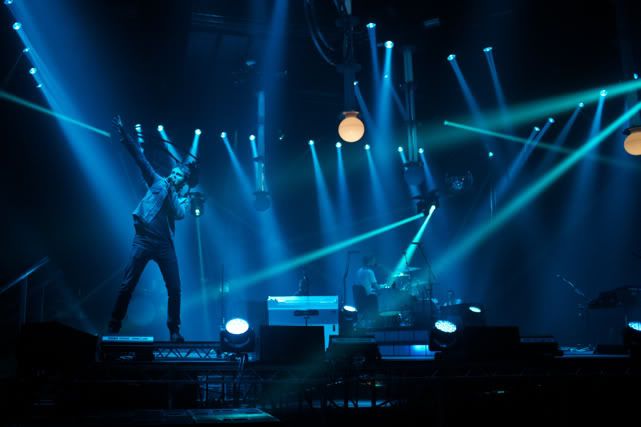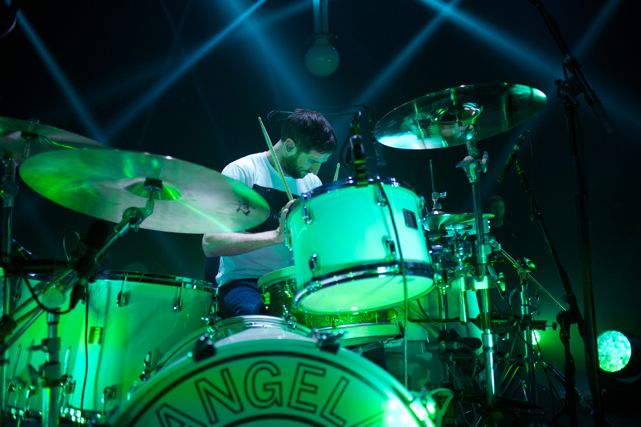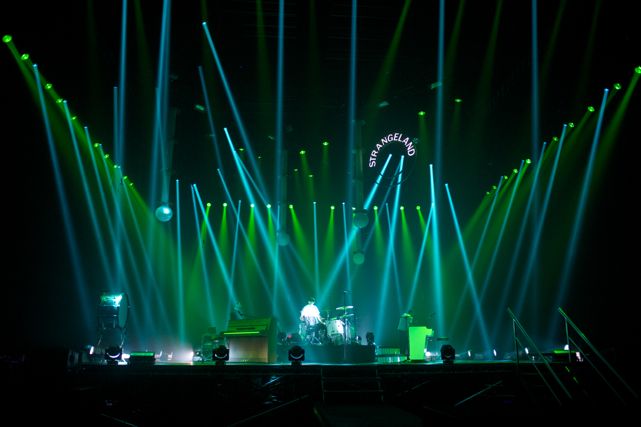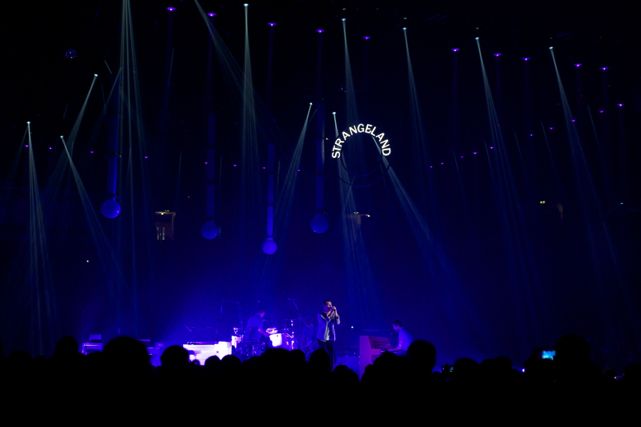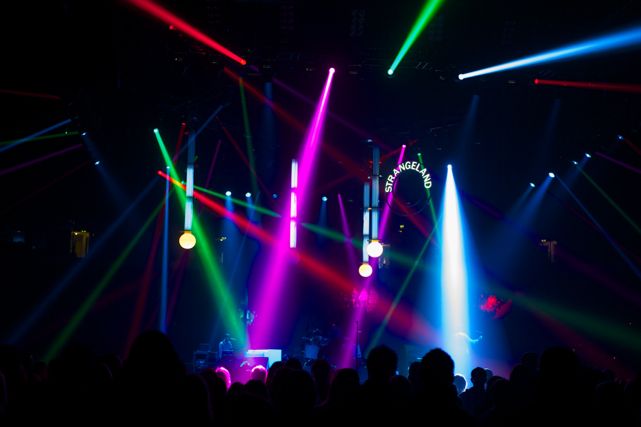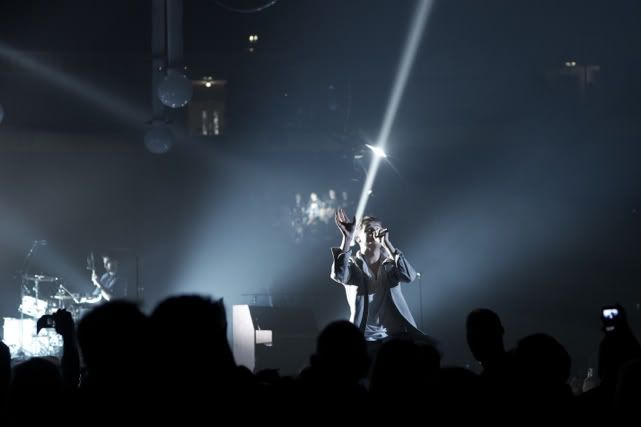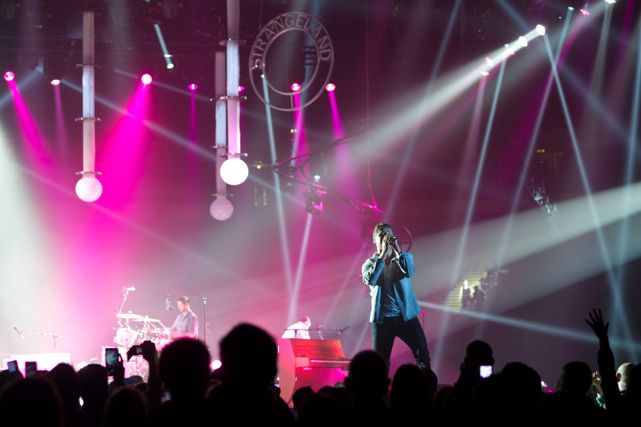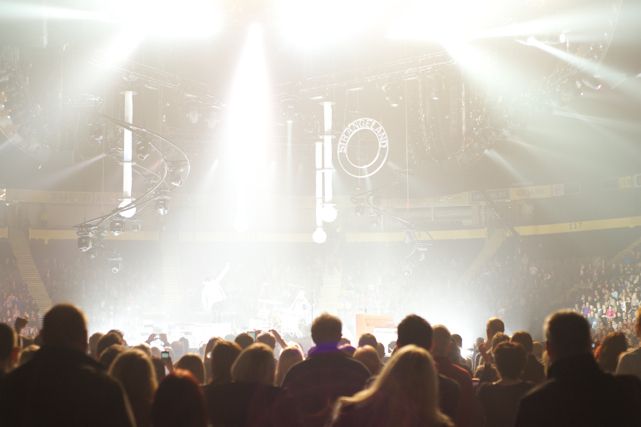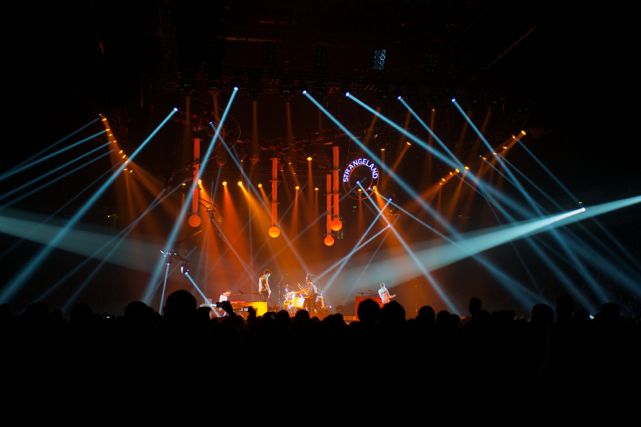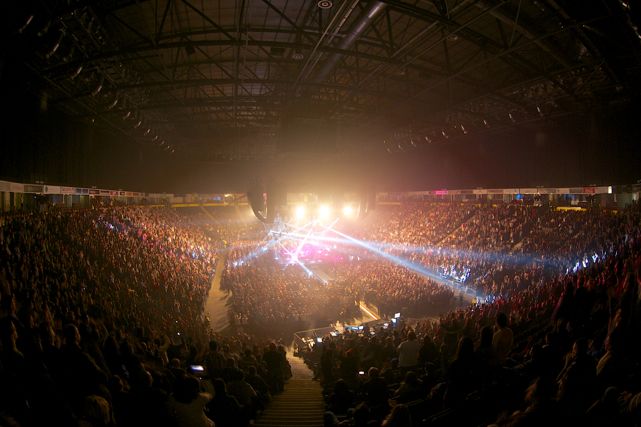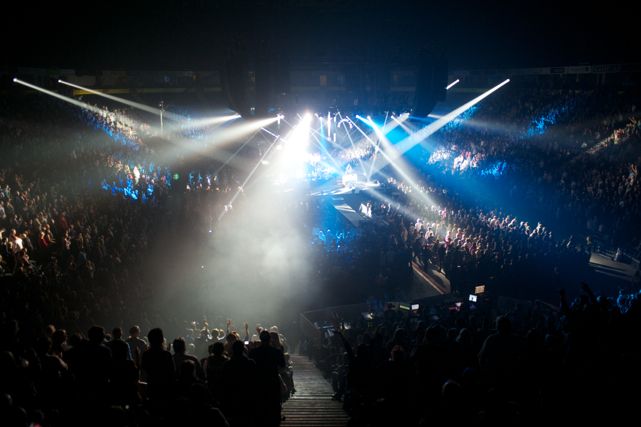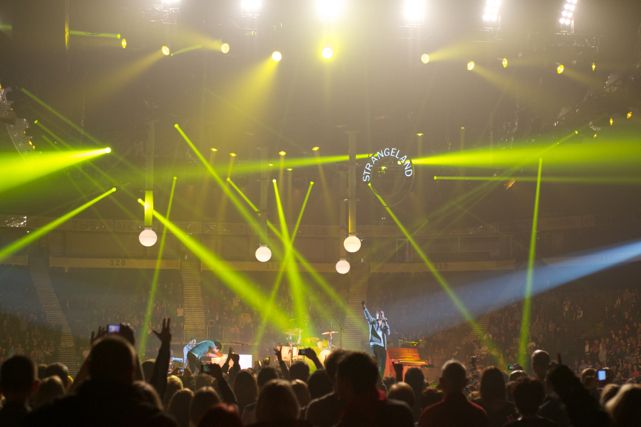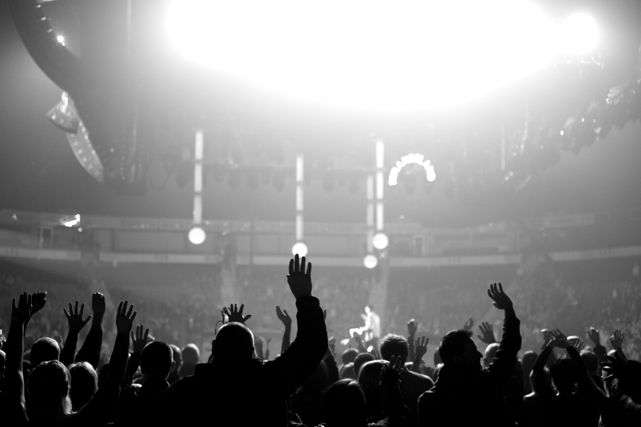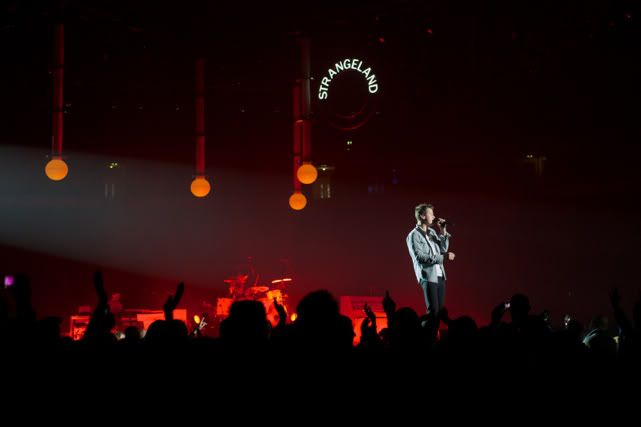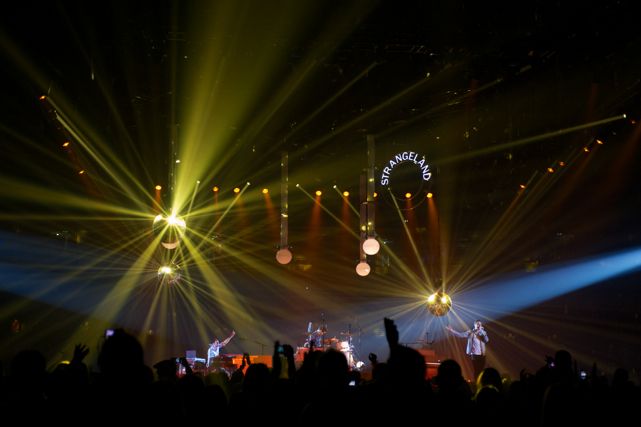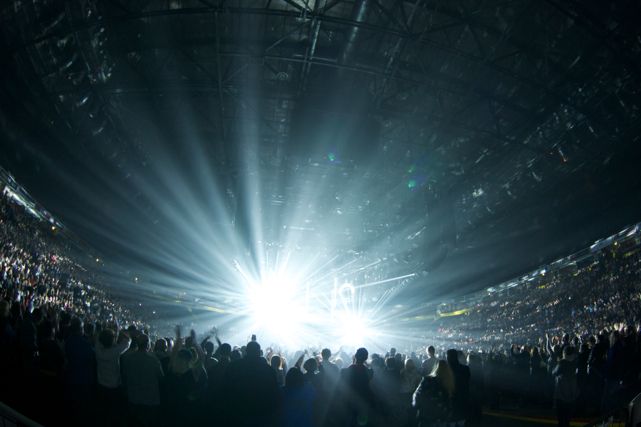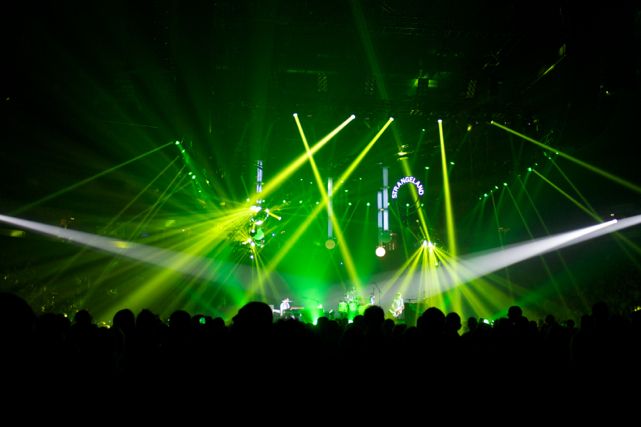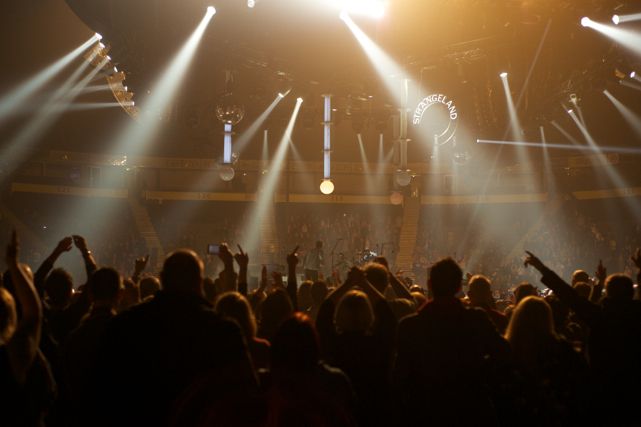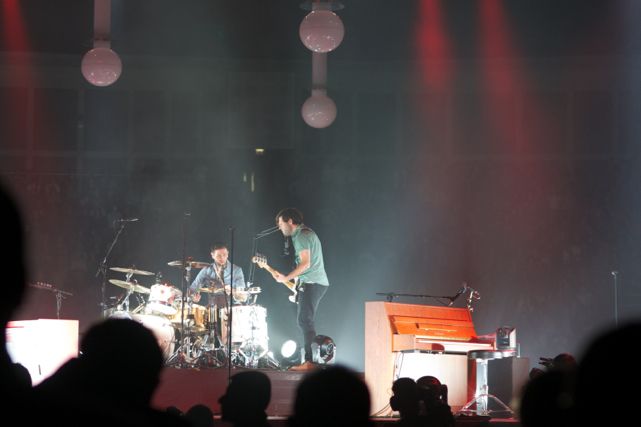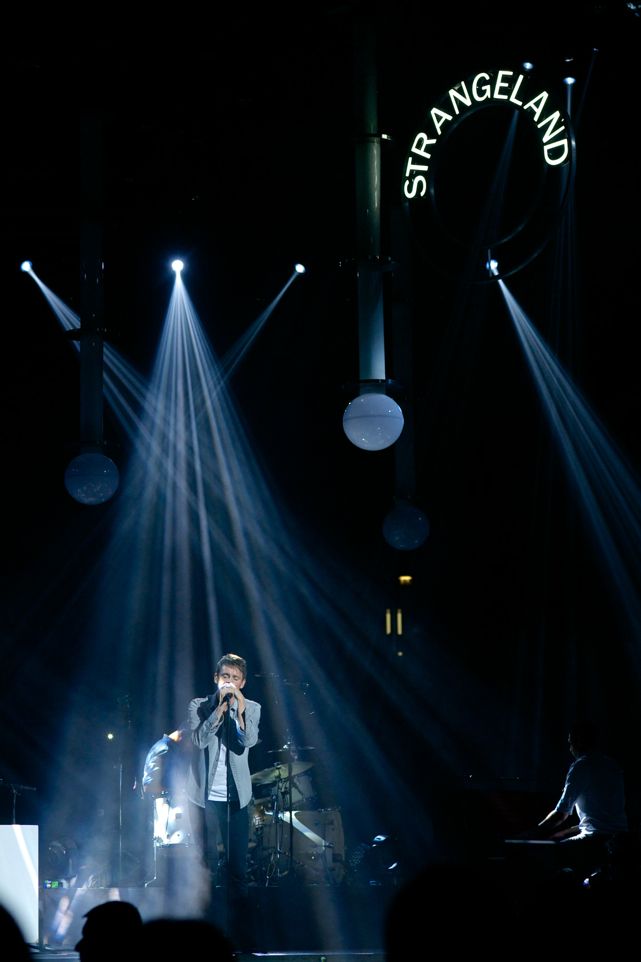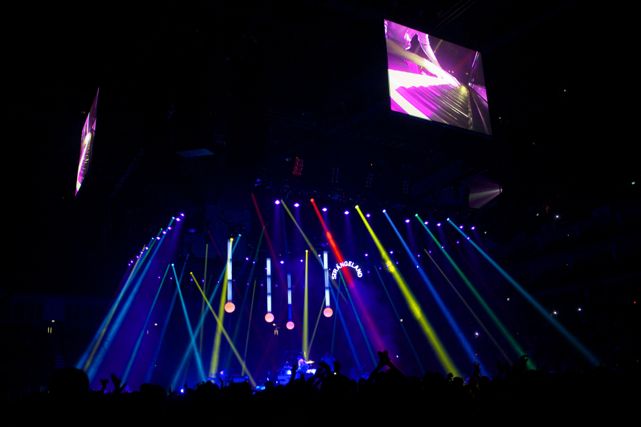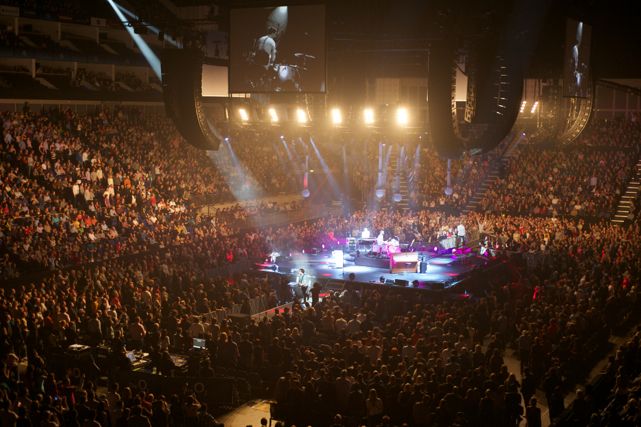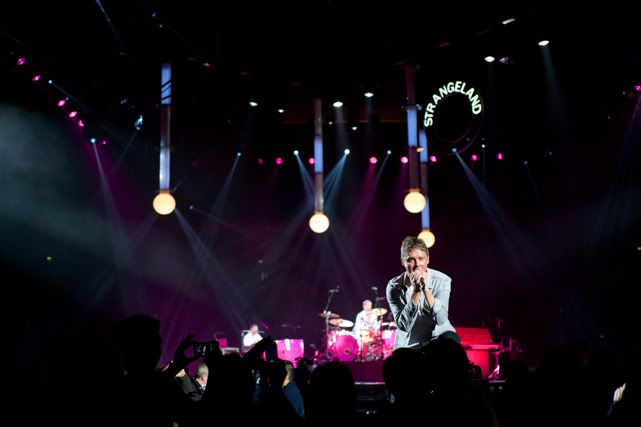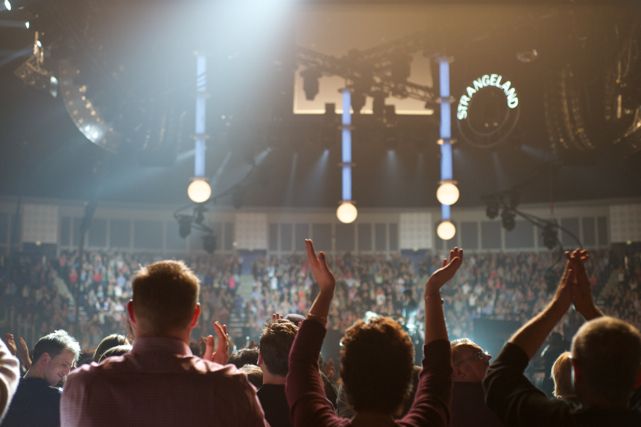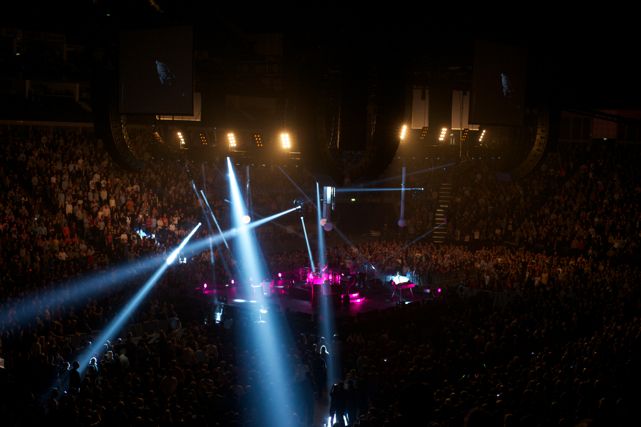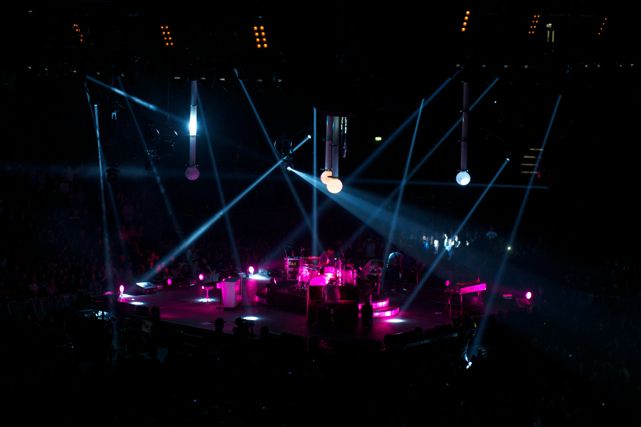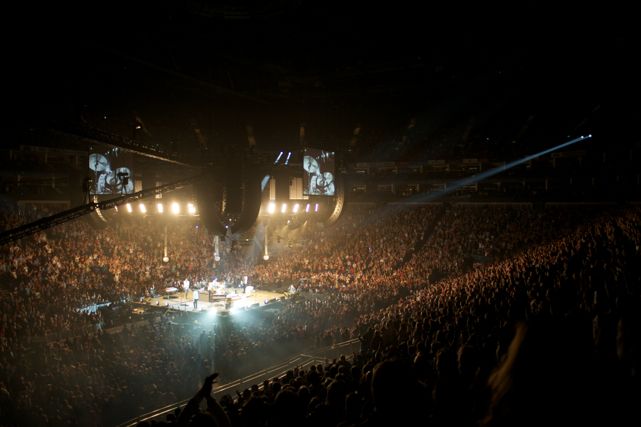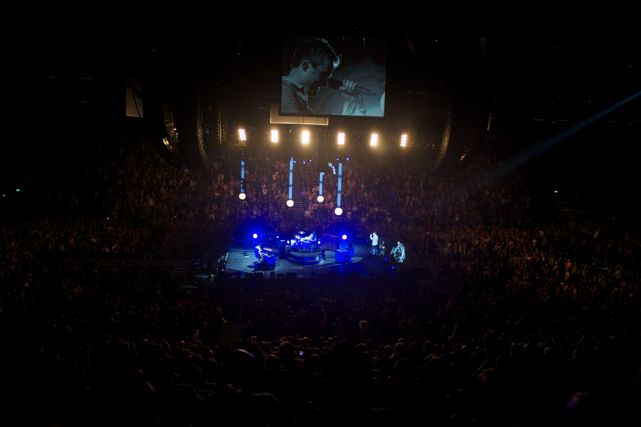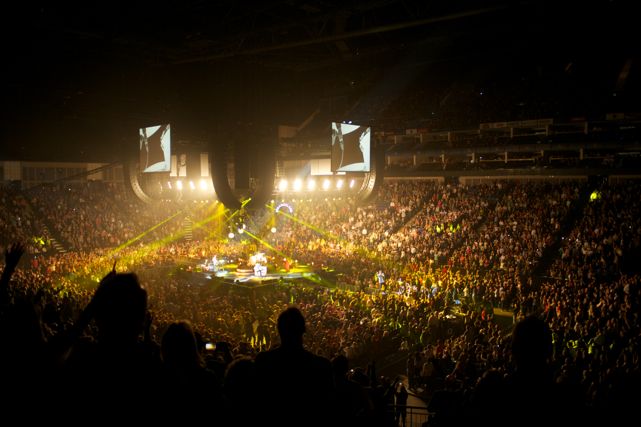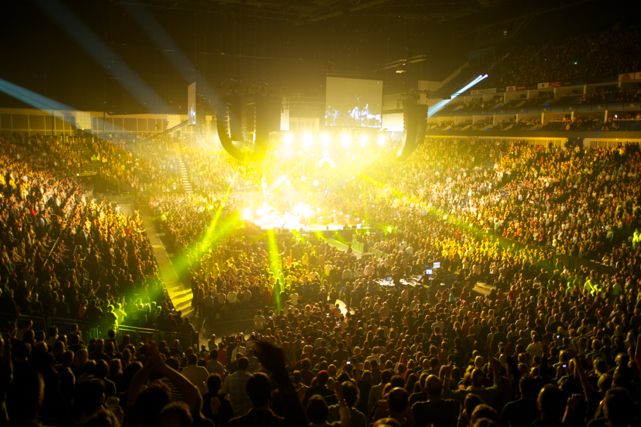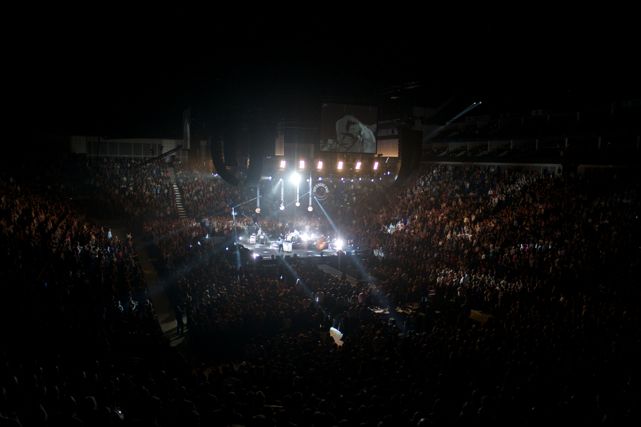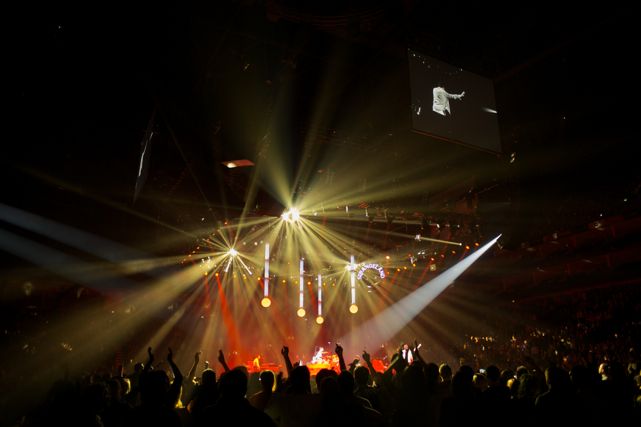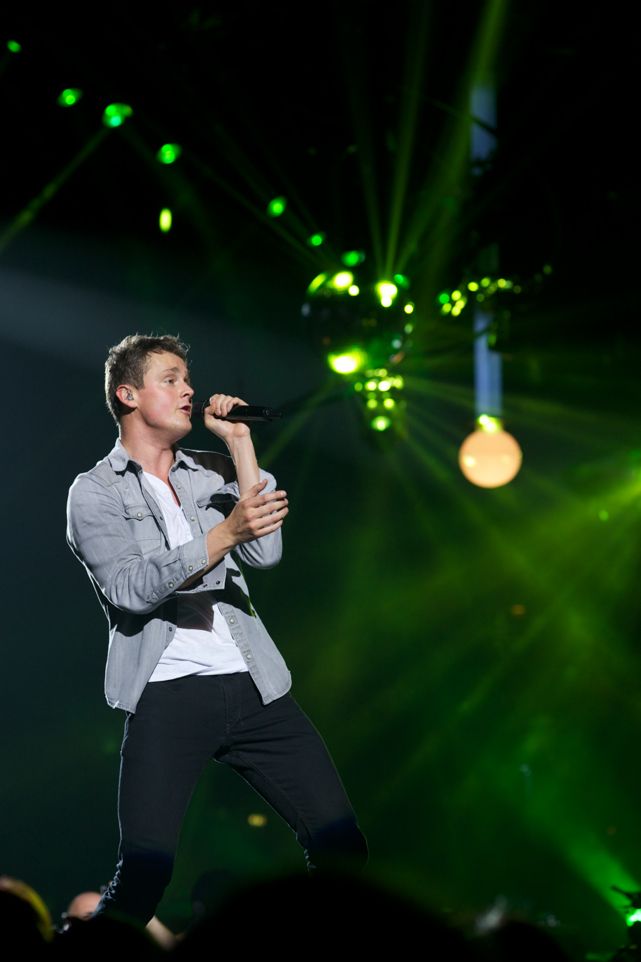 Thanks Rob!
Comments (50)
2013! It's when I see the photos of Rob. I love the lights, the photos are really colourful. I love to see all these photos and they're so many. I like the sharp contrast, when it's colourful photos then it's black and white photos. They're amazing, really awesome. Maybe you can find one word, but one picture says more than one word. I hope that all the people who were there really enjoyed the show, loved it. I wish you guys can come to Sweden, once again. I'd love to see you playing here. Keane! 2013 may be the year for me. I love you guys! KEANE! Kisses and hugs from Sweden. ;)
so colourful!!! i love it!! :D thanks rob for these amazing photos.
ME ENCANTO ESTE VIDEO QUE VI CIRCULANDO POR EL FACE ¡¡¡ KEANE CHRISTMAS¡¡ http://www.youtube.com/watch?feature=player_embedded&v=iHIOA3WDUaY
CHICOS DE KEANE LOS EXTRAÑAMOS, ESPEREMOS VUELVAN PRONTO A MEXICO¡¡¡¡¡¡ ;)
Podrían intercalar en algun concierto la canción "Allemande". Es una de las canciones que mejor encaja la letra con la música. Sobretodo cuando Tom canta "Sorry, sorry, ...." i las notas que salen de las manos de Tim lo acompañan perfectament en el sonido. Genial. Marisa Barcelona. Tim te encuentro a faltar en web. Una seguidora admiradora. Ojala te pudiera traer a casa para oírte.
Hi Guys, welcome to ARGENTINA, excellent concert! Nice photos... Nat, love Keane
This is great!!!!!!!!!!!!fantastic!!!!♥♥♥♥I LOVE YOU!!!!!!!!!:D
Great lights of all these games I regret even more not to have been with you when I see these fantastic photos a big thank you to Mr Rob Sinclair for sharing** you are the BEST I DOREEEEEEEEEEEEEEEEEEEE YOU LOT OF LOVE BIG KISSES TO ALL
ISA, from Brasil, Sao Paulo *** Just my point-of-view.... I do not like much pics of the shows, when we can´t see well the faces, details, etc. You see one, you see all of them and some are boring. I liked much Tom on the truck/big box singing, I guess it´s backstage... Rich, great, Jesse, great, Tim, great. Just some of them.... but I know the fans like these kind of pics showing the gigs, so, it´s alright! Thanks for sharing! Lots of love! XXX
wow amazing pics, I love it , thanks Rob ... greetings from Mexico ♥
Rob Sinclair. I dont' kwnow who is this man. En internet dice que es un boxeador. Si es un guru, entonces te enseña un camino espiritual. Las fotos son excelentes en cuanto a luces i colores. Parecen tomadas desde diferente ángulos. Pero es del tour por UK. Encuentro a faltar los sitios de donde son. De todas maneres, las fotos de Richard son igual de buenas que éstas. Barcelona. Marisa.
Truly outstanding & spectacular light shows & shots!!! Thanks so much to Keane & Rob, the crew & km, for the exhilarating experiences on this tour!!!! Been amazing & incredible!!! Ange xxxx
The best band, the best pictures. That's it and know I'm right. WE LOVE KEANE!!!
They are just so good!! Great, great pictures! Beautifully well taken!! Keane on stage are f*cking amazing and the photos show that very well. I'm impressed, they are really good! Thanks for sharing them with us. Brazil loves Keane
Amazing! Thanks a lot for sharing this with us!
Hey, Mr. KM.com =) Great photos and beautiful lights effects... BUT (sorry for the honesty) it seems that Bob hasn't thought about the comfort of the audience... So much light interferes with the view of the band, and sometimes even HIDE it!! THE BAND DISAPPEAR UNDER THE LIGHTS!! I feel pity for the people who received those lights just in their faces... =(
Great Job! I loved all the shots, but for me: DSC_2409-1 looks like a pool of lights and DSC_3017-1 Tom is a singing angel. These photos are full HD images. Rob & Km.com, thank you very much for sharing those magical moments. Nighty-night, beijos, Regina.
feliz de que vuelvan a Argentina!!!
Very impressive rig. I spent most of Wolf Gang's set trying to work it out technically.... ;-) I still regret missing the 2007 UTIS o2 set as the '3D-ish' rig with the bars of light and more respectively the animated Sanna artwork looks incredible. I imagine we won't ever see any of that or hear Tim play TIS live again now. :-( The 2009 PS set was cool but didn't come close to 2007 or this year. Has Rob won any awards for his work? - well deserved!
Awesome!! thanks Rob, great pictures!!!
It says "angel" on Rich's drum :)
Richard e' un vero figaccione!
Brilliant photos love them !!
MEXICO...2013 MEXICO...2013 MEXICO...2013 MEXICO...2013 MEXICO...2013 MEXICO...2013 MEXICO...2013
Magico, Maravillos, Hermoso, simplemente no hay palabras con que describir. Espero que esto si lo haga: Sentimiento extraño, lejano, respiracion profunda, Corazon, escencia, aire entrando por mis venas, lejano y cercano a la vez, luces de Neon, no me alejen de este sueño, vida dame el tiempo, el tiempo inesperado para vivirla...
Great idea of posting all the photos, they are indeed magnificent, capturing in such a perfect way the amazing lighting of these shows...and the whole enormous magic and shine of Keane ..tk you so much,and congratulations to Mr. Rob Sinclair! ***
Amazing..... Amazing....Amazing... Amazing..... KEANE PLEASE COME TO COLOMBIA !!!!!!!!
Awesome pics, Rob! A big hug from Colombia!
Well done Rob.I was at Manchester arena and all I can say is wow....absolutely love Keane and so hoping your back here in 2013.....love you guys xx
I have to say that the lighting for all the Keane concerts I have been to have been brilliant...and i thought nothing could top the visuals and lighting for the previous tours but all I can say is....wow! The disco balls, the strobe lighting, the spotlights on the crowds....I'm still reeling from a fantastic night at the O2 in London...it really did make my night... you FELT as if you were watching something very special and that you were part of it all...but thats how a Keane concert makes you feel....cant wait till the next time xxx
AMAZING PICTURES ! Thanks Rob! Thanks Mr. KM! Lots of love - The Frog Prince Squad
Congratulations Mr. Sinclair, you're still a true lighting guru. The stage was incredible and the pics are perfect. You have many talents. Thank you!
Why has that beautiful Tom pic dissapeared? Still love all the other ones!
Wonderful photos. (Elles sont toutes magnifiques)
WOW I have to say that your light show is amazing. I kept on saying that its really is brilliant I've never noticed anyone's lighting like that before. Rob is a genius and thanks to Keane again what a show.
that's amazing! thank you LD
the lighting was great !! Awesome photo !!!
Thanks Rob for superb pics. Keane look great as usual, best band ever, xxx
These pics a are spectacular!!! Congrats! :-) Oh, Keane... I just look forward to seeing you're coming to Colombia. We're waiting for you!! Please, please, please! :-)
Wonderful pictures. The lighting effects at the shows were truly amazing - probably the best I've ever seen. Well done to all concerned. When can we see Richard's pictures from the O2??
OMG!!!!!!!!!!! I LOVE these pics!!!!! Thank you soooooooooo much!!!! really AWESOME!!!! Love from Taiwan-Chi
you go Rob Sinclair, you go!
spectacular. will keep the dream of seeing you live alive. thank you for the superlative music!
awesome photos, rob! i want the ticket prices for the argentinian date :) xx
Great photos! They are beautiful *_* Kisses from Brazil
awesome pics! Argentina waits for youuuu =D ♥
Tantissimi complimenti a Rob Sinclair: ha fatto veramente un ottimo lavoro, quello spettacolo di luci che cambiano colore è meraviglioso, è davvero bravo, rende l'atmosfera ancora più magica e carica di energia!!! Queste foto sono incredibilmente belle!!! Sabrina da Catania!!!!
nice pictures , thanks Rob!! :-) I love keane, can't wait to see you in Peru
beautiful!! I m waiting for you.....to Argentina ♥